Moderators: Only Pumps, Richie, Jess, minni, cumheels, Mrs.HB, Heelexploder, german bootlover, heelbone, HighHeelFetish.org, Bound&Milked, Tamaris
Posts: 268
Joined: Sun Oct 02, 2005 3:55 am
Posts: 268
Joined: Sun Oct 02, 2005 3:55 am
Crazy story
We had a guy who agreed to meet us to watch her dangle. He doesn't get a close seat but another guy did, the guy we arranged took these pics and it's how we noticed the pervert behind us happily video recording the dangling show, a complete random.
Does anyone know this man? Are you this man? Lol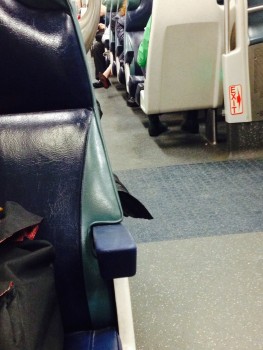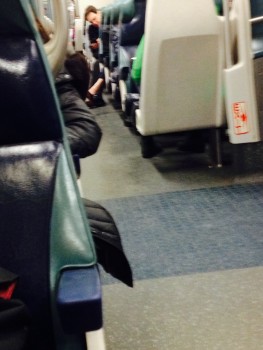 Posts: 7
Joined: Mon Apr 27, 2015 6:27 am
Location: Central NJ
Contact:
Should have told that guy to visit this site. Looks like a lost pervert but still one of us

Wish I could have watched the dangling too.
Posts: 409
Joined: Mon Jun 28, 2010 4:28 am
Anyone who can fit in a size 6 or a 3908.5, please contact me.
Posts: 4
Joined: Thu Mar 24, 2016 5:28 pm
anyone from nyc wanna chat about the feet of girls we know, and possibly get together to sniff some female footwear? str8 guy here. pm me here or my yim is shoeguy2020.
Posts: 1305
Joined: Tue Jan 09, 2007 9:40 am
Location: Texas
Posts: 167
Joined: Thu Dec 25, 2014 12:11 pm
I have girls in Brooklyn and Queen kik me johnyyz or fb me joedee97
You do not have the required permissions to view the files attached to this post.
Posts: 254
Joined: Mon Feb 09, 2015 10:19 am
Location: Northeast US
Contact:
Hey guys, will be in NYC again tomorrow, 10/5. Staying downtown at the Club Quarters and would love to meet up with guys who like to wear and fuck sexy boots...I wear size 10-11 womens boots and will have a few pairs with me...
You can reply here or text me at: 401-573-3025
Don
Arriving at about 4PM.
Posts: 1305
Joined: Tue Jan 09, 2007 9:40 am
Location: Texas
Posts: 10
Joined: Thu May 01, 2014 9:36 am
Hi,

Anyone in NYC, Upper West Side, on Tuesday Nov 29 and Wed Nov 30?

Won't have shoes with me, but if you want to meet for a mutual shoe sniffing and fucking session, let me know
Users browsing this forum: No registered users and 2 guests