Moderators: cumheels, Mrs.HB, Heelexploder, german bootlover, heelbone, HighHeelFetish.org, Richie, Jess, minni, redwedge, MissN, Richie, Jess, minni, redwedge, cumheels, Mrs.HB, Heelexploder, german bootlover, heelbone, HighHeelFetish.org, MissN, Heelexploder, german bootlover, heelbone, HighHeelFetish.org, Richie, Jess, minni, redwedge, cumheels, Mrs.HB, MissN, redwedge, cumheels, Mrs.HB, Heelexploder, german bootlover, heelbone, HighHeelFetish.org, Richie, Jess, minni, MissN, Jess, minni, redwedge, cumheels, Mrs.HB, Heelexploder, german bootlover, heelbone, HighHeelFetish.org, Richie, MissN
Posts: 350
Joined: Fri Jul 23, 2010 9:19 am
She Beats Up His Balls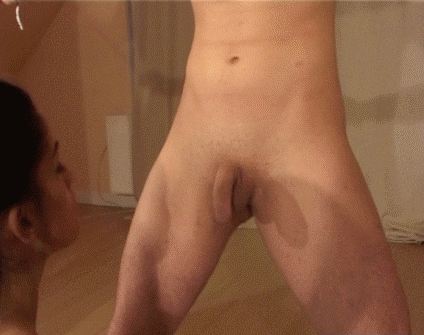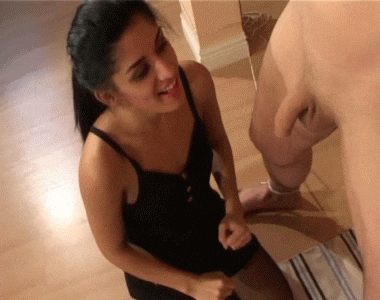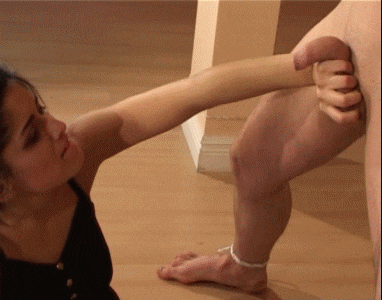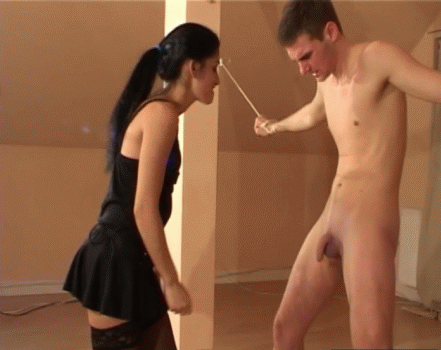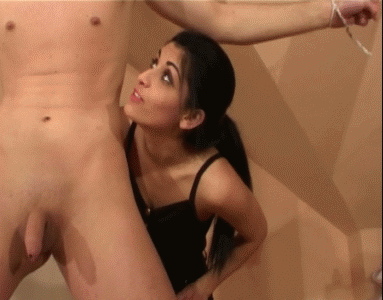 File Size: 530 MB - also includes 50 HD photos and 9 GIFs for posting:
https://rapidgator.net/file/682a42c06eb ... s.rar.html
Posts: 350
Joined: Fri Jul 23, 2010 9:19 am
You Can't Stop Me!
Beautiful Nancy shows him why she's the boss!
This video was originally split into 5 parts. It was re-edited to join all parts to make a single uninterrupted video.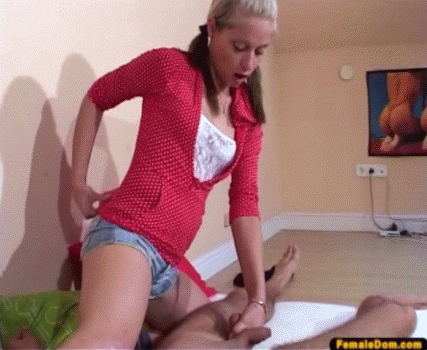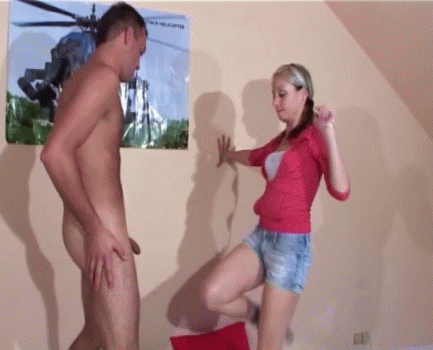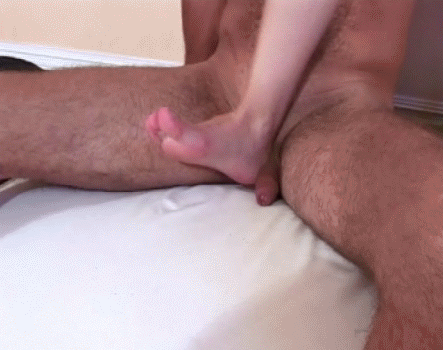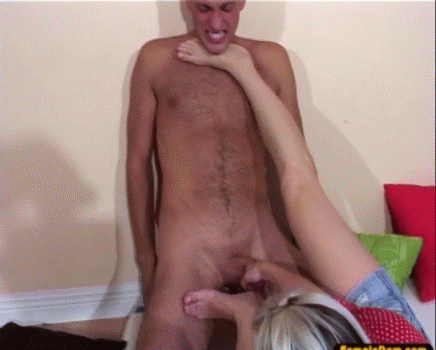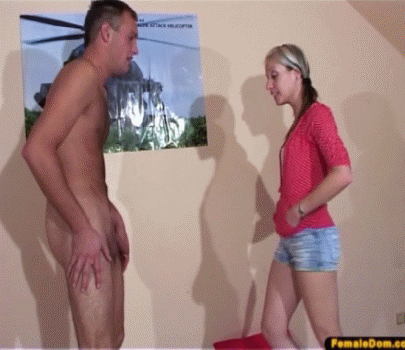 File Size: 1.0 Gb (includes a collection of HD photos of Nancy, and several GIFs)
https://rapidgator.net/file/11b236e7d99 ... e.rar.html
Posts: 350
Joined: Fri Jul 23, 2010 9:19 am
Beat Up By Athena
File Size: 526 MB    (includes 264 HD images of Athena beating up balls):
https://rapidgator.net/file/76e043fc7a3 ... a.rar.html
Posts: 350
Joined: Fri Jul 23, 2010 9:19 am
Special Treat/Tease
This video was re-edited and brightened to lighten and improve contrast.
Pretty Penelope has a game to play with these two naked fools. *She alleges to have a beautiful blonde that one will be allowed the privilege of eating her pussy, but it all may be a ruse to trick these boys. *She promises that the one that can take the most and hardest kicks in his balls will be rewarded with that privilege. *Her meanness becomes apparent when she says to one, who truly does have a tiny penis -
"It's an exciting day isn't it...especially for a little no-dick like you!"
, and then laughs at his tiny penis.
Her kicks into both men's balls keep coming and from their contorted movements and groans, it becomes obvious just how much pain she's delivering to their balls. *When she makes one groan in agony and can't get up, she laughs hysterically, smug in her accomplishment. *When she kicks little penis man hard in his balls and he drops to the floor, she laughs with delight. *When the last man is standing, she says she's not done yet and continues to kick his balls solely for her pleasure. *Finally, she allows her to kiss her foot, then tells him to stand back up as she's going to apply that kiss back into his balls!
Her laughter and enjoyment of the pain she delivers to these men's balls is real. But her joyous laughter is like music, and her beautiful smile reminds us that this gorgeous girl truly deserves to have such an opportunity for pleasure...

...and how lucky these two fools are to be able to give that to her!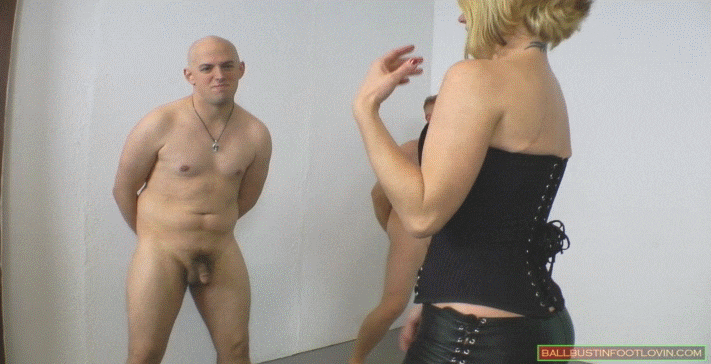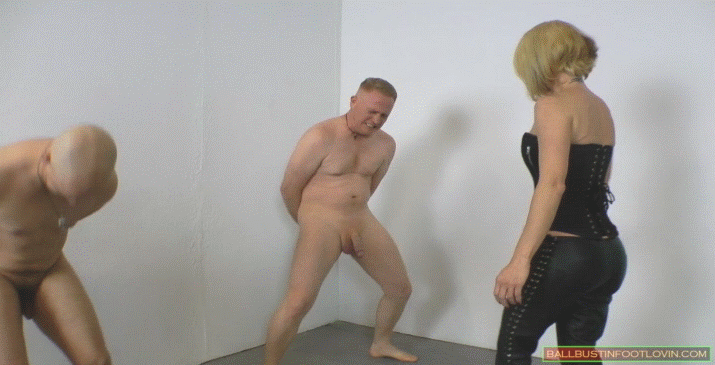 Download size: 517 mb - includes numerous GIFs and images of beautiful girls laughing with enjoyment as they kick naked men in their balls.
https://rapidgator.net/file/fa781442054 ... e.rar.html
Posts: 350
Joined: Fri Jul 23, 2010 9:19 am
Ms. Posh DEMANDS Her Naked Fools to Have Erect Penises While Getting Busted!
Ms. Posh knows what she wants, and that is to be able to see the subs she busts standing there naked with fully erect dicks.  She orders her too stupid fools to jack off to make them erect, but they are having trouble doing it.  She then ridicules one, pointing at and criticizing how small his penis is, and that he's a slob with a fat stomach.  Everyone can see that Ms. Posh speaks the truth about him, and he is humiliated.  She proceeds to punish him for it by kicking him in his balls hard, making him yell loudly and drop to the floor.  But Ms Posh has had enough of this pathetic fool and demands he goes stands inside the closet out of her sight.
She then turns her attention to the other dolt.  He has wisely learned and before long, his penis is stiff and pointing up at Ms. Posh. But this makes her all the more pleased to slap his dick and repeatedly bust him in his balls.  He has given her want she deserves, and she's pleased by it.
This video was re-edited to eliminate the darking lighting of the original.
Size: 524 MB (includes vidcap images and GIFs for reposting):
https://rapidgator.net/file/bdb375f6072 ... g.rar.html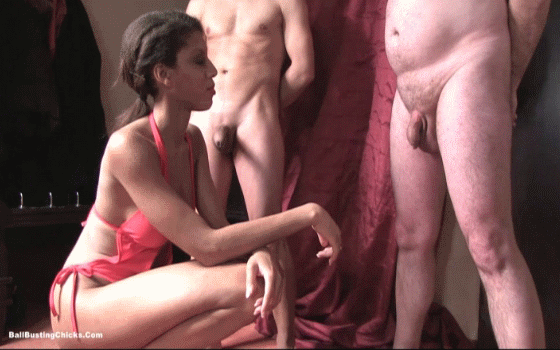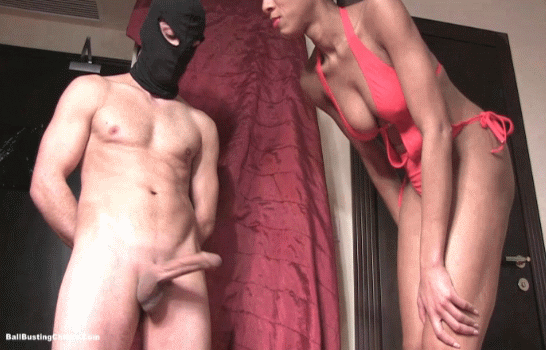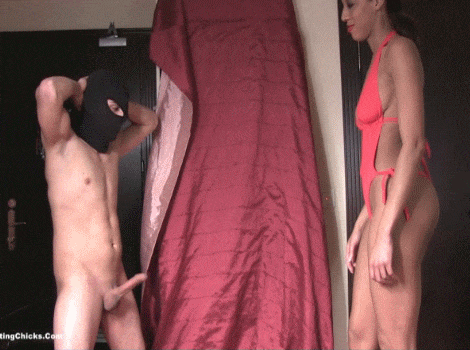 Posts: 350
Joined: Fri Jul 23, 2010 9:19 am
Katherine ("Kat") is the wife of a man that was secretly producing ballbusting videos. When she found out, she was angry - not because he was making fetish videos, but because she was not included. It turned out that kicking naked men hard in their balls was something she'd dreamed about. He then invited her to do some sessions, and the both loved it.
Kat was trained as a ballerina, thus her leg muscles were well developed and explains not only her accuracy but the strength behind her kicks.
In one specific video, "The Nutcracker", she is shown wearing hard wooden shoes and demonstrates standing on the tip of her toes to the guy she's about to bust. She tells him their wooden and hits the floor with them, and that they are particularly painful on balls. After she tells him to strip naked and delivers some somewhat softer kicks into his balls, he rebuffs her claims and says that girls just don't have powerful legs like guys. You can see this *genuinely* irritates her. She then delivers the hardest and most painful kick I've seen delivered to a man's balls. We hear an extremely loud slap followed by his screaming and grabbing his balls. We can see a slight well-deserved smug smile on her face knowing she put him in his place - he never challenges her after that!

The following are four KK videos that are among the best demonstrating the ballbusting skills of the girls. Another one is Dummy's Doom, wherein the beautiful brunette in the tight red devil's costume kicks the fool from behind so hard, he drops to the floor in agony and they have to stop filming because he's definitely been hurt. The outtakes shown after the video are great - as he lays on the floor in agony, the three pretty girls are laughing their asses off of what she just did to him - it evidences these sadistic girls *truly* love to see these humiliated naked men on the floor in agonizes pain after such successful busts.
Kat the Ballerina: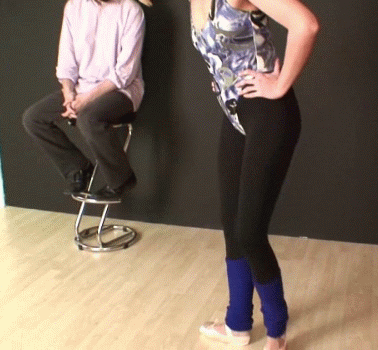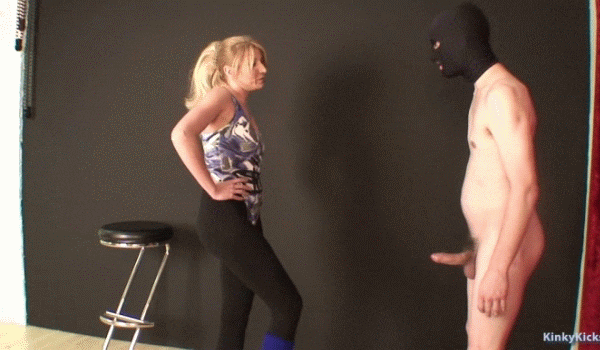 and then..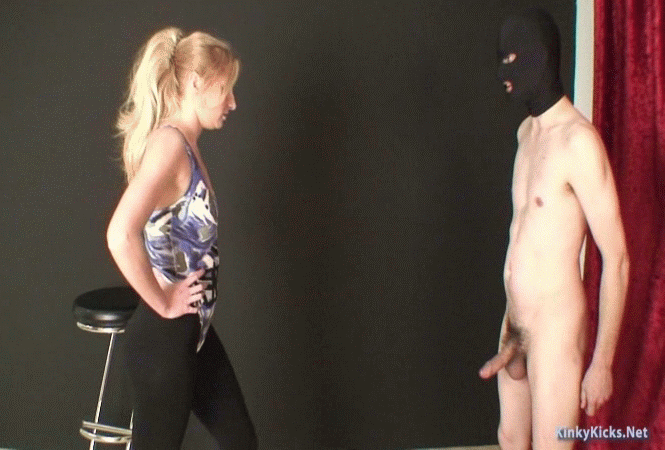 Size - 556 MB:
https://rapidgator.net/file/91b11814b69 ... 7.rar.html
Videos in Download File:
Posts: 350
Joined: Fri Jul 23, 2010 9:19 am
Amadahy & Edyn Ruin Dumbass's Orgasm
These two vixens play a mean trick on the naked fool. Edyn jacks his dick off giving him pleasure, but each time he appears to be climaxing she holds his erect dick up so that Amadahy can direct a clear and accurate kick into his balls. The girls have so much fun playing this trick on him, and they love seeing blood on his balls from the mean kicks. Finally, when he can hold back no longer, he begins to release his sperm. Seeing him starting to ejaculate, Amadahy gets VERY riled up and unleashes a furry of fast kicks to his balls making sure he gets no pleasure from it.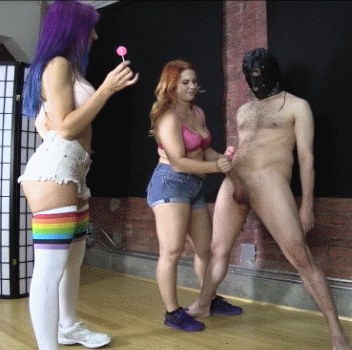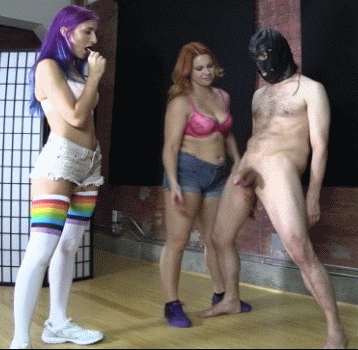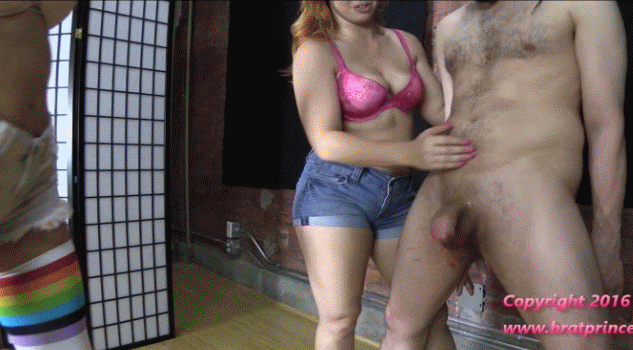 Size - 338 MB:
https://rapidgator.net/file/8abfdc072e7 ... m.rar.html
Posts: 350
Joined: Fri Jul 23, 2010 9:19 am
Unstaged Ball Busting of Naked Guy - Mike Calta Show
The Mike Calta Show is a radio talk show nationally syndicated by Cox Media. *It is the No. 1 talk show in the Tampa region, and is broadcast under FM 102.5 "the Bone". *During a fetish convention, Mike invited blonde dominatrix Whitney Morgan to the show to talk about ballbusting. A guy by the name of Andre from Italy had flown out for the convention to meet Whitney as he clearly had a crush on her. *Andre was invited on the show such that Calta and his co-host, Sandy Carmin (a pretty blonde that is the female voice of the show), could watch Whitney kick Andre in his balls. * After a few debilitating kicks, Whitney insisted that Andre take his pants and underwear off thus exposing his naked butt, dick and balls for all to see. * This then allowed her to more accurately target his balls with harder kicks.
At one point, she drops Andre to the floor and the camera pans to show Carmin, who is standing there with her cell phone videotaping the kicks and laughing. *Calta asks Carmin if she'd like the opportunity to also kick Andre in his balls, and she eagerly accepted the offer! *Camin then approaches Andre, looks down at his exposed balls, does the "karate kid" stance, then kicks him hard in his balls. *Andre drops in agonizing pain as she breaks out into hysterical laughter while Whitney givers her a thumbs up saying "GOOD JOB!". * Another female is in the room is a frequent guest, "Jen", who's a comedian. *When offered the opportunity to also kick Andre in his balls, she too eagerly accepts the invitation.
Eventually, Andre's shirt comes off leaving him completely stark naked, and the girls are once again invited to kick Andre's balls. At one time, all three are asked to take turns kicking Andre's balls. *At one point after Whitney takes Andre down in agony, he stands up with his hands on his face - obviously in great pain. *But for Carmin, this left he vulnerably exposed and not expecting another kick so soon, so she quickly runs over and kicks him hard in his balls - and her mean trick on Andre brought much laughter and delight to the girls.
The take-away from this unstaged, real-life ballbusting session is the realization that there are MANY girls out there with hidden sadistic desires that would love to kick a naked man in his balls as hard as they can -- even when he's done nothing to them and they don't know him -- just for the fun watching him lay naked on the floor writhing in pain, all because *they* were the one that kicked him in his balls. * :lmao:
Total file size, included images and gifs for reposting - 1.1 Gb:
https://rapidgator.net/file/d4c422bb773 ... w.rar.html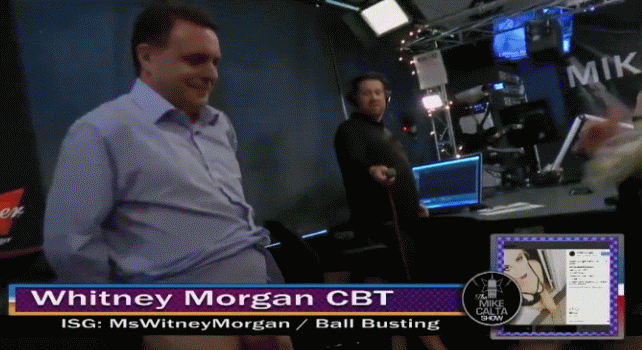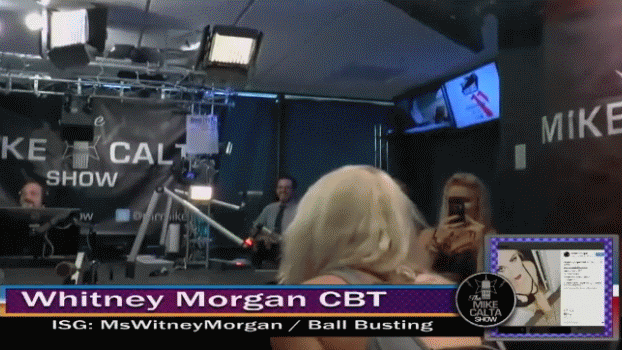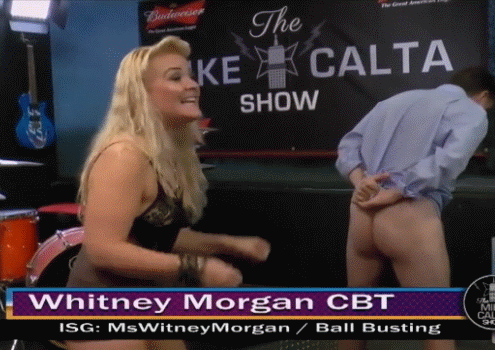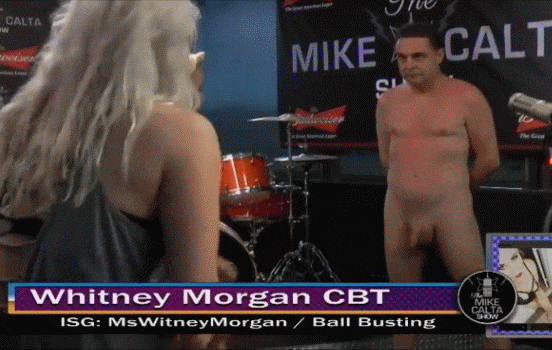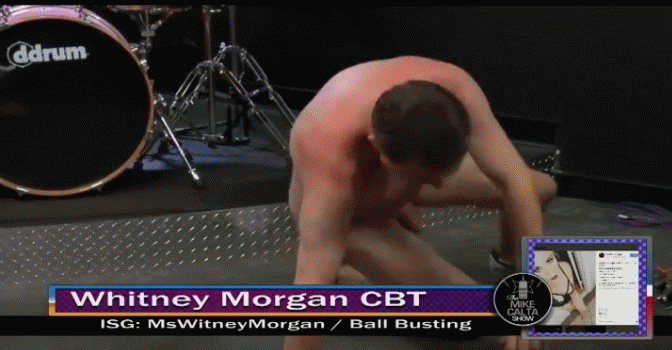 Users browsing this forum: No registered users and 6 guests